Hanukkah at the PJC
Hanukkah at the PJC
First Candle
Thursday, December 10
5:00 p.m. -- Candle-lighting on the PJC lawn
6:00 p.m. -- Zoom Donut Making with Mikey Dubb
Order a DONUT KIT from Mikey Dubb's in New Rochelle, and then Mikey Dubb himself (our own Michael Weissman) will show us how to make delicious jelly-filled donuts to celebrate. To order, stop in the store or call (914) 999-4488.
Second Candle
Friday, December 11
5:30 p.m. -- Hanukkah-themed Kabbalat Shabbat
Third Candle
Saturday, December 12
8:00 p.m. -- Virtual Nefesh Mountain Concert
"Nefesh Mountain is the place where Bluegrass, Old-Time, and American Roots music meet with Jewish heritage and tradition. Creators, band leaders and husband and wife team Doni Zasloff and Eric Lindberg are the heart of this eclectic offering, pioneering a new world of American culture which seamlessly blends their deep love for American and Western musical forms with their own cultural backgrounds as Jewish Americans. "
As a community, we will join this virtual concert. Tickets are free for PJC members. For instructions how to claim your ticket, email Julia.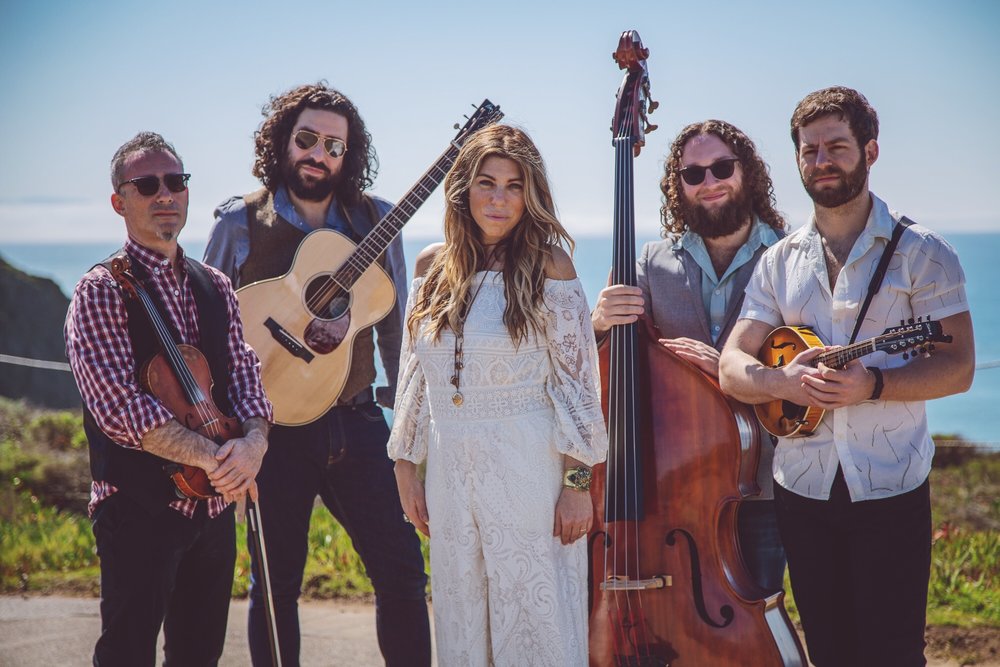 The result of this unexpected and beautiful mix is staggering, and alongside band members Alan Grubner (fiddle), David Goldenberg (mandolin) and Max Johnson (bass), is adept with string virtuosity and composed arrangements of a modern folk/bluegrass band with songs of the heart and sense of diversity, oneness, and purpose for our world today."
Fourth Candle
Sunday, December 13
11:00 a.m. -- Learning Center Family Program. Click HERE to register.
5:00 p.m. -- Candle-lighting on the PJC lawn
6:00 p.m. -- Edible Menorahs and Hanukkah Karaoke
Create your own edible menorah out of foods that you have in your kitchen (you can also plan ahead and buy ingredients). Click here or here for some inspiration!
Fifth Candle
Monday, December 14
5:00 p.m. -- Candle-lighting on the PJC lawn
6:00 p.m. -- Zoom and Hanukkah Kahoot!
Greet each other, light a hanukkiah and play a quick and fun Hanukkah trivia game or two on Kahoot.it with the rest of the community using your phones to submit answers. You will get the Game pin id on the Zoom at 6, then we will start.
Sixth Candle
Tuesday, December 15
5:00 p.m. -- Candle-lighting on the PJC lawn
7:00 p.m. -- Hanukkah Learning
"The Eternal December Dilema: The origins of Hanukkah and its challenges throughout history"
Through stories in the Book of Maccabees and the Talmud, we will look at the diverse origins of Hanukkah with an eye to understanding what it can mean in our lives today.
Seventh Candle
Wednesday, December 16
5:00 p.m. -- Candle-lighting on the PJC lawn
8:00 p.m. -- The Great Latke-Hamantashen Debate
Join us as Dan Mailick and Clara Salzberg debate the merits of these classic holiday foods!
Eighth Candle
Thursday, December 17
5:00 p.m. -- Candle-lighting on the PJC lawn
8:00 p.m. -- Songs of Light with Jack Klebanow
We will gather for the last night of Hanukkah to sing the classic songs of the holiday, led by Jack. Place your menorah (collection) so we can see it through your Zoom window, as we will all light together, increasing the light that we share.
Thu, January 20 2022
18 Shevat 5782
Thu, January 20 2022 18 Shevat 5782